Sun Exposure After Facelift: Understanding the Issues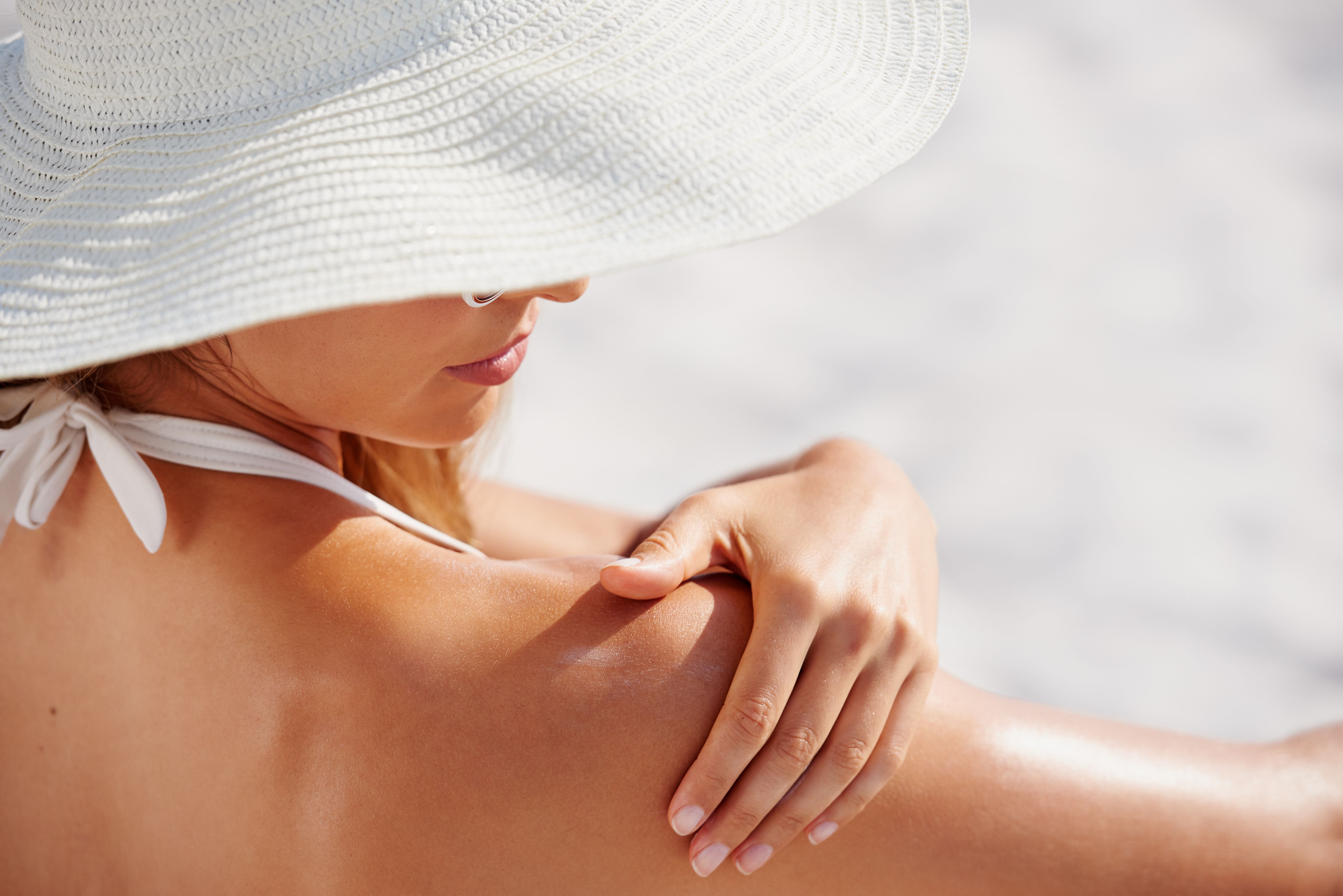 If you want to reverse signs of aging and improve your overall appearance, it's a good idea to consider a facelift. The procedure can remove sagging skin around the middle of the face and smooth away wrinkles and lines. It's just one anti-aging method available at the Monticello, IL plastic surgery practice of Dr. Stuart Baker.
In order to ensure lasting facelift results, it's important that patients avoid excessive sun exposure after surgery. We at the Center for Cosmetic Medicine would like to discuss why this is so important and offer tips to protect yourself from harmful UV rays after a facelift.
The Dangers of Sun Damage
Sun damage refers to the gradual harm to the surface of the skin as a result of years of sun exposure. Over time, it can manifest itself as actinic keratosis (solar keratosis), which are rough, scaly patches of damaged skin. Actinic keratosis could eventually develop into skin cancer.
In addition to solar keratosis, the UV rays of the sun can deepen wrinkles and cause your skin to become dry, poorly textured, and droopy. The natural aging process combined with sun exposure can leave you looking much older and more haggard than you really are.
How Sun Exposure Harms Facelift Results
As you can imagine, sun exposure can result in unattractive splotches and patches of sun damage. This undermines the cosmetic benefits of undergoing a facelift, and can leave you feeling self-conscious about your appearance.
In the immediate aftermath of a facelift, sun exposure can make soreness, swelling, and other side effects worse. Even after you have fully healed, excessive sun exposure can cause your facial skin to become slack and sag over time. The sun damage can also lead to more visible post-surgical scars, which can ruin the subtle effects of the facelift.
Limiting Sun Exposure After Facelift Surgery
In order to prevent problems with facelift recovery, we tell patients at our Monticello cosmetic surgery center to avoid being exposed to the sun.
When leaving the house or stepping outside, patients should cover up so that the incision areas and their face are fully shaded. That means wearing a hat with a brim and trying to remain shaded while out and about.
As you continue to recover from facelift, patients are advised to use sunblock on their face to prevent sun damage and protect the incision sites from UV rays.
Long-Term Tips for Preventing Sun Damage
As for long-term tips on preventing sun damage, patients should continue to cover up, use sunblock, and avoid excessive sun exposure. When you are out and about in the sun, try to limit the amount of time of direct sun exposure. That can make a major difference in terms of preventing sun damage and skin cancer as well as prolonging the aesthetic benefits of the facelift.
Helping You Look and Feel Your Best
The tips on sun exposure above are just one way our team can help patients look great and feel great for the years after their facelift. We'll be more than happy to share additional advice with you during the consultation process.
Speak with a Board-Certified Plastic Surgeon
For more information about facial rejuvenation and how it can help you, be sure to contact a skilled cosmetic plastic surgeon. You can reach the Center for Cosmetic Medicine in Monticello by calling (217) 877-9439.
Related to This