Which Is Right for You - Botox® vs. Dermal Fillers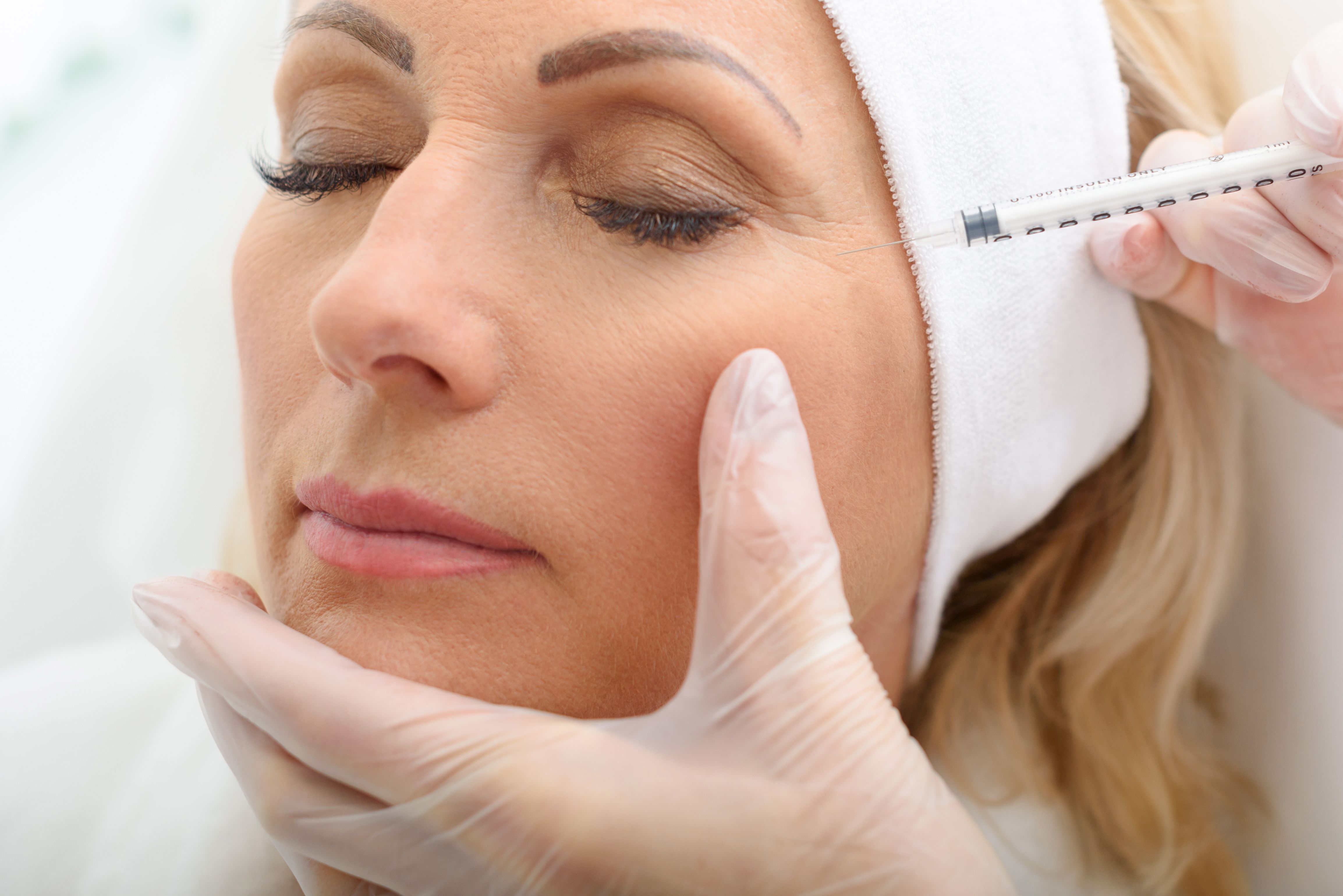 There are many anti-aging treatments on the market, with injectable facial treatments gaining popularity in recent years. These treatments are effective, minimally-invasive, and have little down time, making it is easy to see why cosmetic injectable treatments like BOTOX® Cosmetic are so popular.
Patients who want to eliminate wrinkles or enjoy a more youthful look can turn to Dr. Stuart Baker. He offers a range of injectable therapies at his Decatur, IL practice and can help you determine which can deliver the results you desire.
Read on to learn more about two of the most popular injectable types: BOTOX vs. dermal fillers.
A Quick Look at BOTOX Cosmetic
BOTOX Cosmetic is designed to halt the muscle contractions at the injection site. By limiting muscle contractions, the skin does not produce dynamic wrinkles. The result is a smoother, rejuvenated look.
Wrinkles BOTOX Cosmetic Treats
BOTOX Cosmetic is ideal for dynamic wrinkles, or wrinkles caused by muscular facial contractions. These wrinkles include:
Forehead lines
Crow's feet
Frown lines
Lines around the mouth
The Duration of BOTOX Treatment
How long the effects of a BOTOX session lasts vary some from patient to patient. For most BOTOX patients, results are perceivable for up to six months, sometimes a little longer.
As the effects of a BOTOX treatment subside at about the six-month mark, additional sessions are necessary to prolong or maintain results.
A Quick Look at Dermal Fillers
As the name suggests, dermal fillers are designed to fill in wrinkles, lines, lost tissue volume, and other depressions in the skin. Essentially, the role of a dermal filler is to add volume to the face where needed, and to reverse the signs of aging.
There are many types of dermal fillers available, though the two most well-known are collagen or hyaluronic-acid-based.
Some of the most well-known dermal fillers include Juvederm™ and Radiesse™.
Versatile Dermal Fillers
Dermal fillers are pretty versatile, allowing for the treatment of a range of cosmetic concerns. Fillers may address static wrinkles, or wrinkles that are visible even when the underlying muscles are not contracting.
Fillers can also fill in acne scars for smoother skin.
Additionally, fillers can be used to add youthful fullness to the mid-cheek and other areas of the face that have lost volume.
Fillers are also well-known for plumping up the lips.
The Duration of Fillers Treatment
Most dermal fillers last for six months or more. Repeat treatments can extend results.
Combining BOTOX and Dermal Fillers
BOTOX® and dermal fillers are often used in conjunction for dynamic results. Besides enhanced overall facial rejuvenation, certain wrinkles are best handled with these injectable types.
For example, vertical lip lines around the mouth, sometimes called smoker's lines, are often treated with a combination of BOTOX and fillers.
Learn More about Injectables Today
BOTOX and dermal fillers treatments are short, and with no downtime, you can quickly get back to your busy routine. Find out which injectable can deliver optimal results for you by calling one of our office locations or filling out our online messaging form.
Related to This