Breast Augmentation vs. Breast Lift: Which is Right for Me?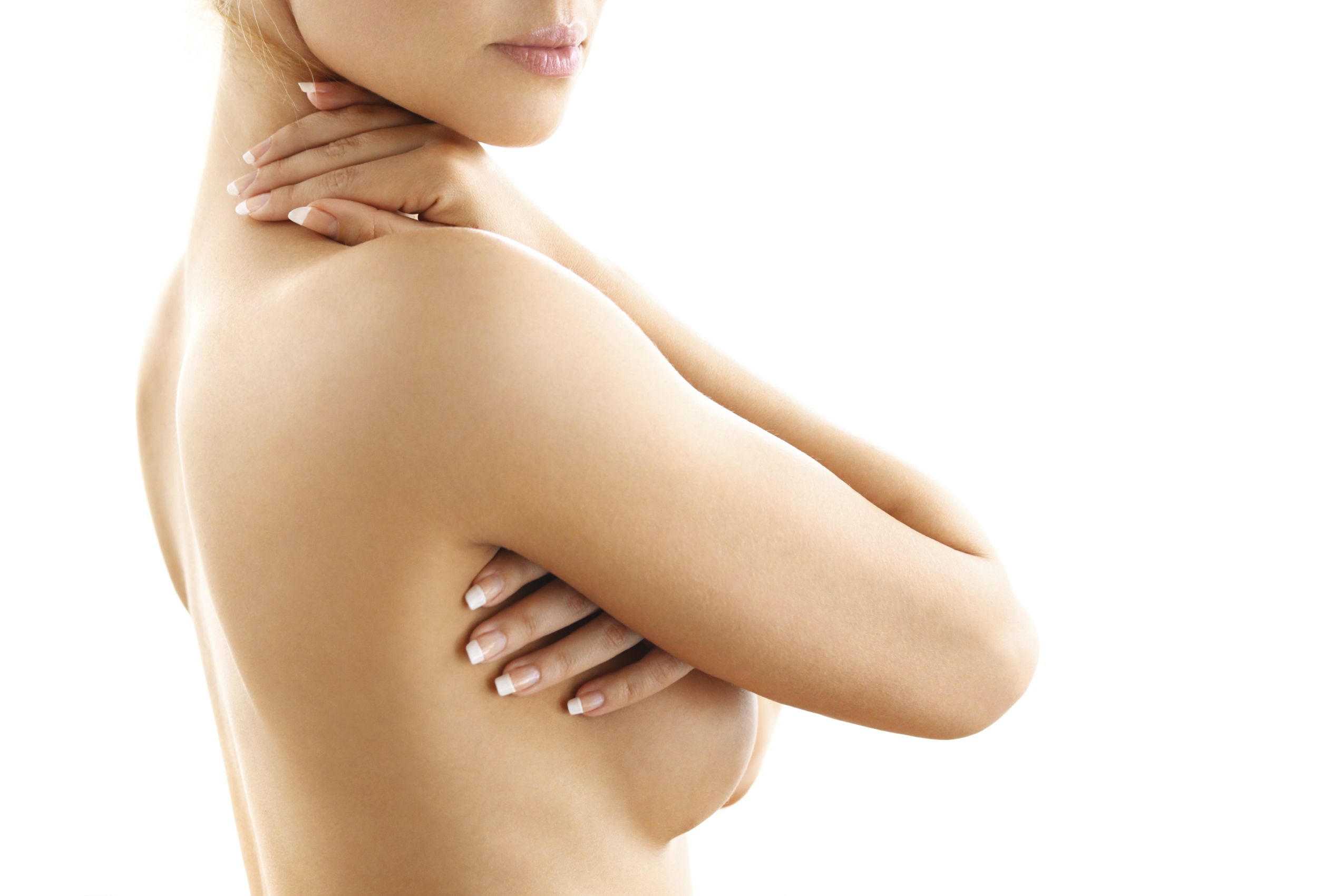 At The Center for Cosmetic Medicine, we always want to make sure that our patients understand their options for aesthetic enhancement. Sometimes people who come to our Decatur are surprised to learn that there are plenty of ways to look their best.
For instance, many patients assume that breast augmentation and the use of silicone or saline implants is the only option for improving the appearance of their breasts. In fact, breast lift surgery may be the ideal option for their needs. Let's take a moment to compare the two surgeries.
About Breast Augmentation Surgery
Breast augmentation surgery refers to the use of breast implants to increase the size and alter the shape of the breasts. The procedure is one of the most popular cosmetic surgery options in the world. Different sizes and shapes of breast implants can be used to achieve a patient's aesthetic goals.
Good Candidates for Breast Augmentation Surgery
Good candidates for breast augmentation surgery are patients who would like to increase the size and alter the shape of their breasts. The surgery can be used to address breast size asymmetry as well. Candidates should be in good health overall so that the procedure does not post any risk to health or wellness.
About Breast Lift Surgery
Breast lift surgery is performed in order to address breasts that droop or sag. Thanks to the breast lift surgery, a woman's breasts can be made much perkier and firmer. This allows patients to achieve a better overall breast contour, improving self-confidence and a general sense of youthfulness.
Good Candidates for Breast Lift Surgery
Good candidates for breast lift surgery are women who have breasts that droop or sag as a result of advanced age, weight loss, or genetics. Like breast augmentation, the procedure can also be performed to address asymmetry with regard to breast perkiness. Candidates should also be in good health to avoid potential health complications.
Times When Augmentation May be More Ideal Than a Lift
In general, a breast augmentation is a better option than a breast lift when a patient wants to really increase the size of their breasts or improve the prominence of their cleavage. This can only be achieved through the use of breast implants.
Times When a Lift May be More Ideal Than Augmentation
A breast lift tends to be most ideal when patients would like to address drooping or sagging of their breasts without necessarily increasing their cup size. The surgery has a lot in common with breast reduction given the location and nature of the incisions made.
Combined Breast Augmentation and Lift Surgery
In some cases, patients may benefit from a combination of breast augmentation and lift. This surgery means that breast implants are placed to increase breast size while excess tissue is removed to improve the perkiness of the breast as well. These two surgeries combines are ideal for many patients, and this might be a good option to consider for major breast asymmetry.
Learn More About Breast Enhancement Surgery
To find out if breast augmentation, breast lift, or a combination of these two surgeries is right for you, be sure to contact our skin care and plastic surgery practice today. We at The Center for Cosmetic Medicine will work closely with you to ensure that you undergo the right surgery for your needs.
Related to This