Breast Lift After Pregnancy and Breastfeeding: Makeovers for Mothers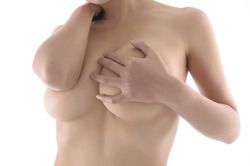 At The Center for Cosmetic Medicine, our team has helped a number of women in the greater Decatur and Champaign area with mommy makeover treatments. These surgeries help address various body contour issues that women face after having children.
Apart from the tummy tuck, one of the most common mommy makeover surgeries is the breast lift, which improves the perkiness and contour of the breasts. Let's consider the breast lift in a bit more detail right now.
The Effects of Pregnancy and Nursing on a Woman's Breasts
During pregnancy, a woman's body undergoes a number of changes. As hormones alter, a woman's breasts will grow in size. The same is true when a woman is nursing and her breasts swell as a result of milk production. After pregnancy and nursing, however, hormone levels even out, and a woman's breasts will return to the size that they were before getting pregnant. As a result, she will often notice issues with drooping, sagging, and stretch marks.
The sure way to restore the perkiness and pertness to the breasts and improve overall body contour and appearance in the process is to undergo a breast lift surgery.
Ideal Candidates for Breast Lift Surgery
The best candidates for breast lift surgery are women who have breasts that droop or sag, whether due to pregnancy and breastfeeding, the natural aging process, major weight loss, genetics, or the natural aging process. They should be in good overall health and not suffer from any kinds of medical problems that would make a surgery a possible risk to well being.
Patients should be well aware of all the risks and benefits associated with breast lift surgery, including the potential for scarring and other kinds of complications. These will be covered in full detail during the consultation process.
The Breast Lift Surgery Procedure
During a breast lift surgery, three incisions are typically made:
One circular incision around the areola
One lateral incision along the crease beneath the breast where the breast meets the chest
One vertical incision that connects the previous two incisions
It's helpful to think of the shape of a ship anchor when it comes to these incisions. They allow the surgeon to remove excess skin and fat and to revise glandular tissue as well.
If a less substantial revision of the breasts are required, fewer or less extensive incisions can be used. The exact incision method can be discussed in greater detail during your visit.
Combined Breast Lift and Augmentation
It's not uncommon for a breast lift to incorporate the use of breast implants in order to improve the overall shape and perkiness of the breasts. This may involve fewer incisions, in fact, since the breast implants may reduce the amount of tissue that needs to be removed to improve pertness and perkiness.
When should I get breast lift surgery after having a child?
This can vary from patient to patient, though most women will want to wait until they are finished having children and nursing before they consider breast lift surgery and other mommy makeover options.
Schedule a Consultation at Our Cosmetic Plastic Surgery Center
For more information about breast lift surgery and how it can make a positive impact on your overall appearance and sense of wellness, be sure to contact our aesthetic skin care and plastic surgery offices today. At The Center for Cosmetic Medicine, we will be more than happy to discuss all of your options for an effective mommy makeover.
Related to This